Does your company need some punchy design?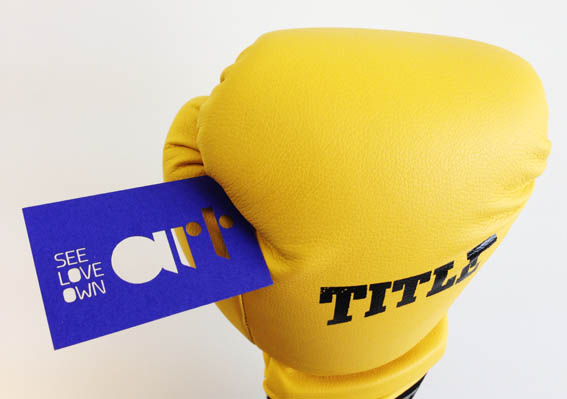 Last month we were recommended to an art enthusiast that was starting up a company that would be selling specific art around the UK. Donella had nothing and wanted to know where she was to start.
We are happy to say we have helped Donella through the whole process and we are nearly ready for the first showing that is on the 11th June at The A&D Gallery, W1. Pop along and see this fantastic art by a Kiwi called Ivan Clarke and his Lonely Dog Collection.
We have guided Donella from the beginning by helping her name the company, SEE LOVE OWN ART. Then, designing a punchy, interesting logo (seen in the 2 pictures), and from there we produced an amazing laser cut and etched business card that has no printing (laser work by Artisan), and as a take away at the gallery a postcard showing the art through the logo letter forms.
Donella emailed us the other day stating how thrilled she was with the outcome. A Fantastic result we feel.
So if you are looking for design work that punches above its weight, look no further. Give us a ring on 020 7183 0364 or send us an email at sales@yellowjerseydesign.com, we are here to give you design work with some clout!